Automated Woodworking Kits
Timberkits For Children & Adults
Making a Timberkit is to step into the whole world of Automata, ingenious moving models and scenes. It is an art form in which you can appreciate the magic of mechanical action and a fascinating education and hobby for children and adults of all ages.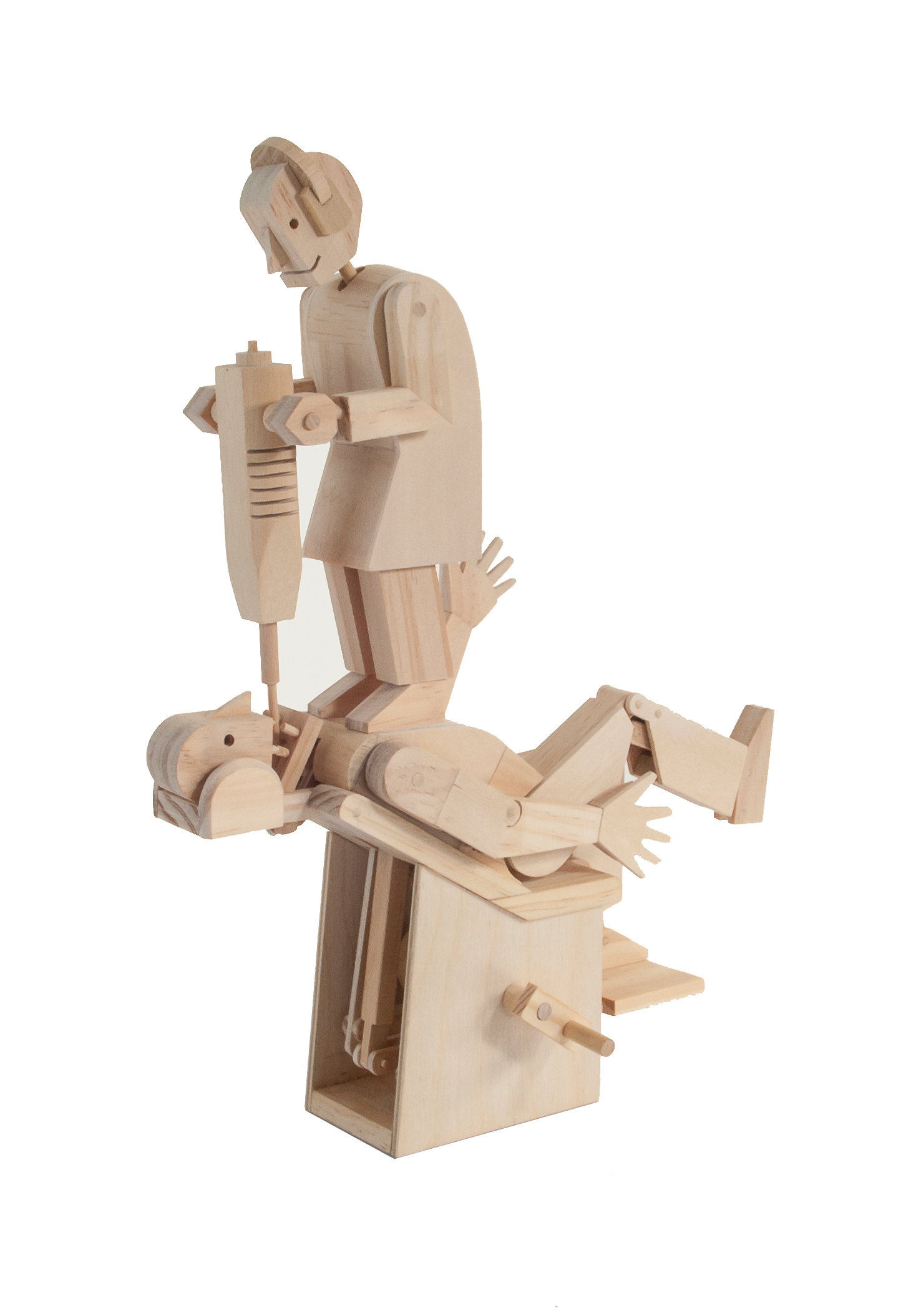 A painful experience that will touch a nerve with most people.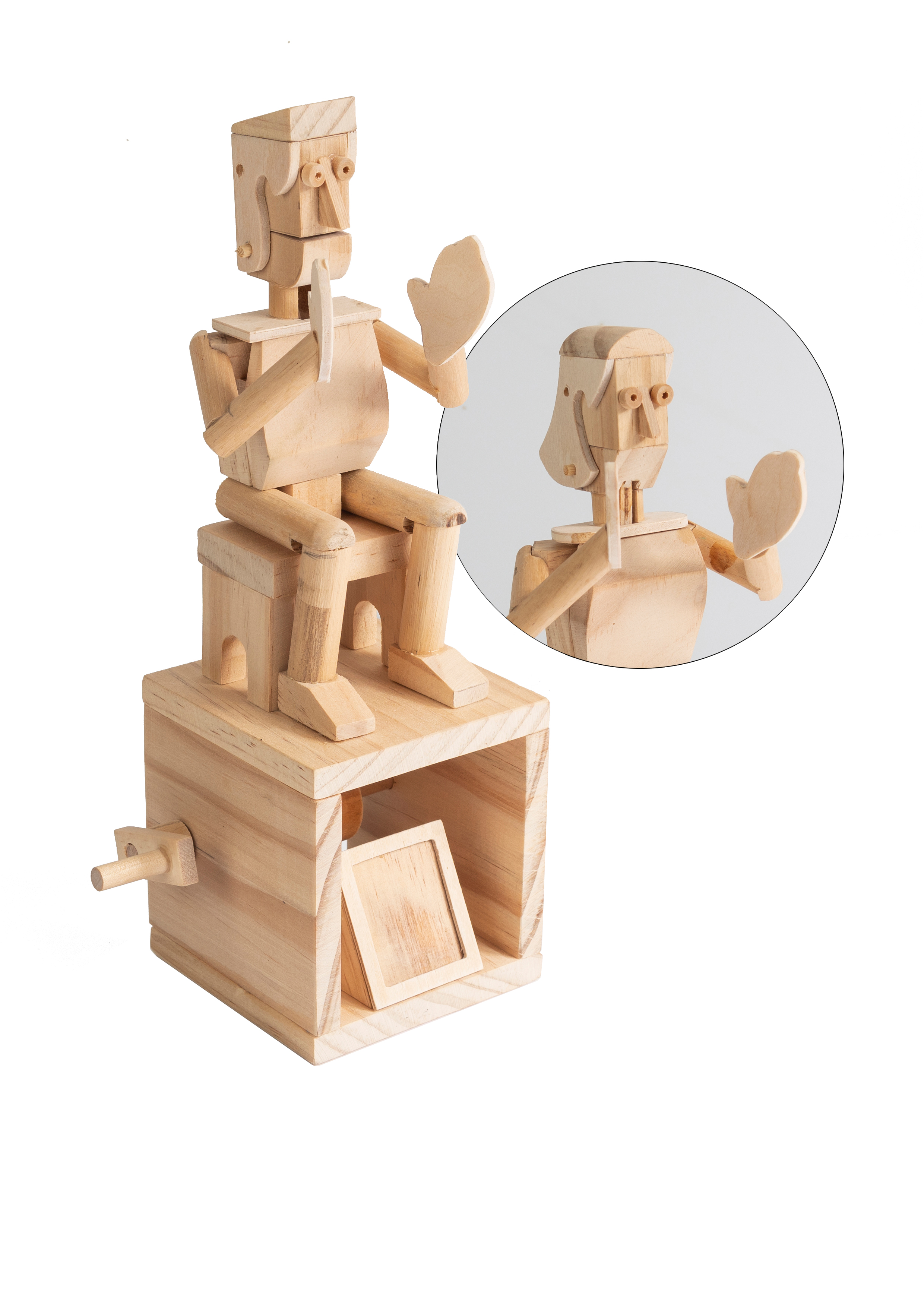 The ultimate celebration gift. A round of applause for achievements big and small.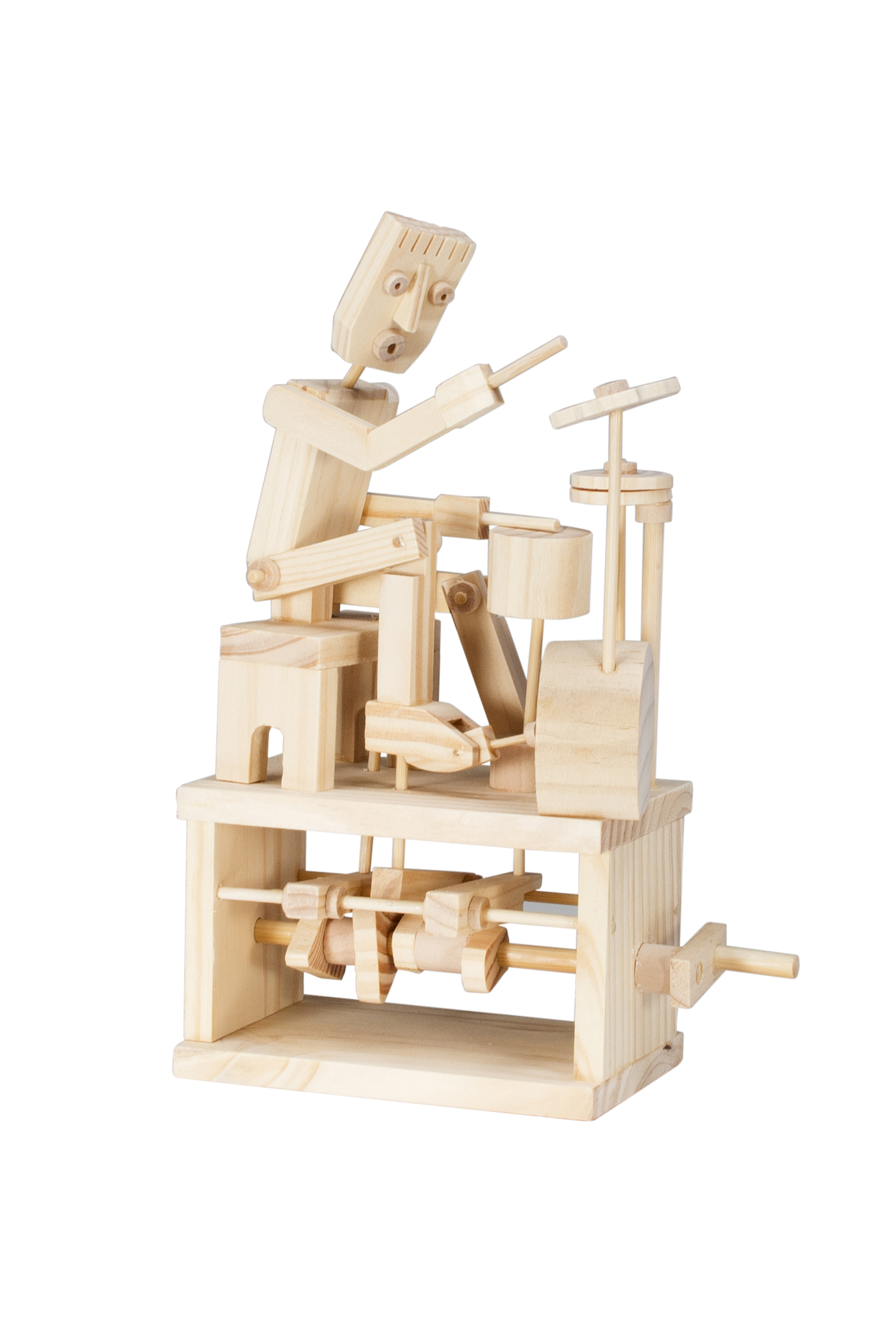 This multi-tasker manages to operate 2 drums and 2 cymbals whilst moving to the beat.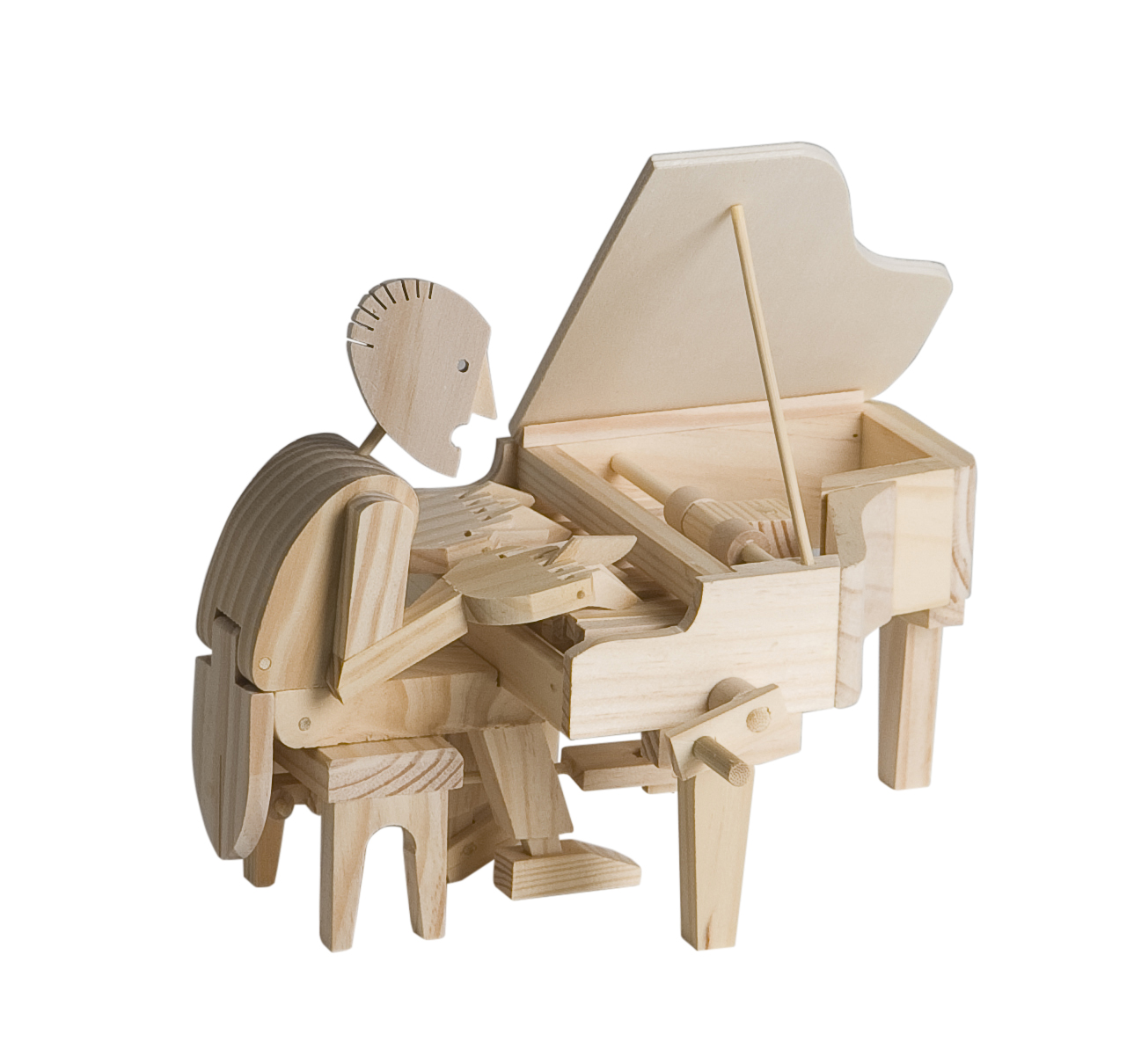 Swaying to the music, his busy fingers rattle over the keys while his foot works the pedal.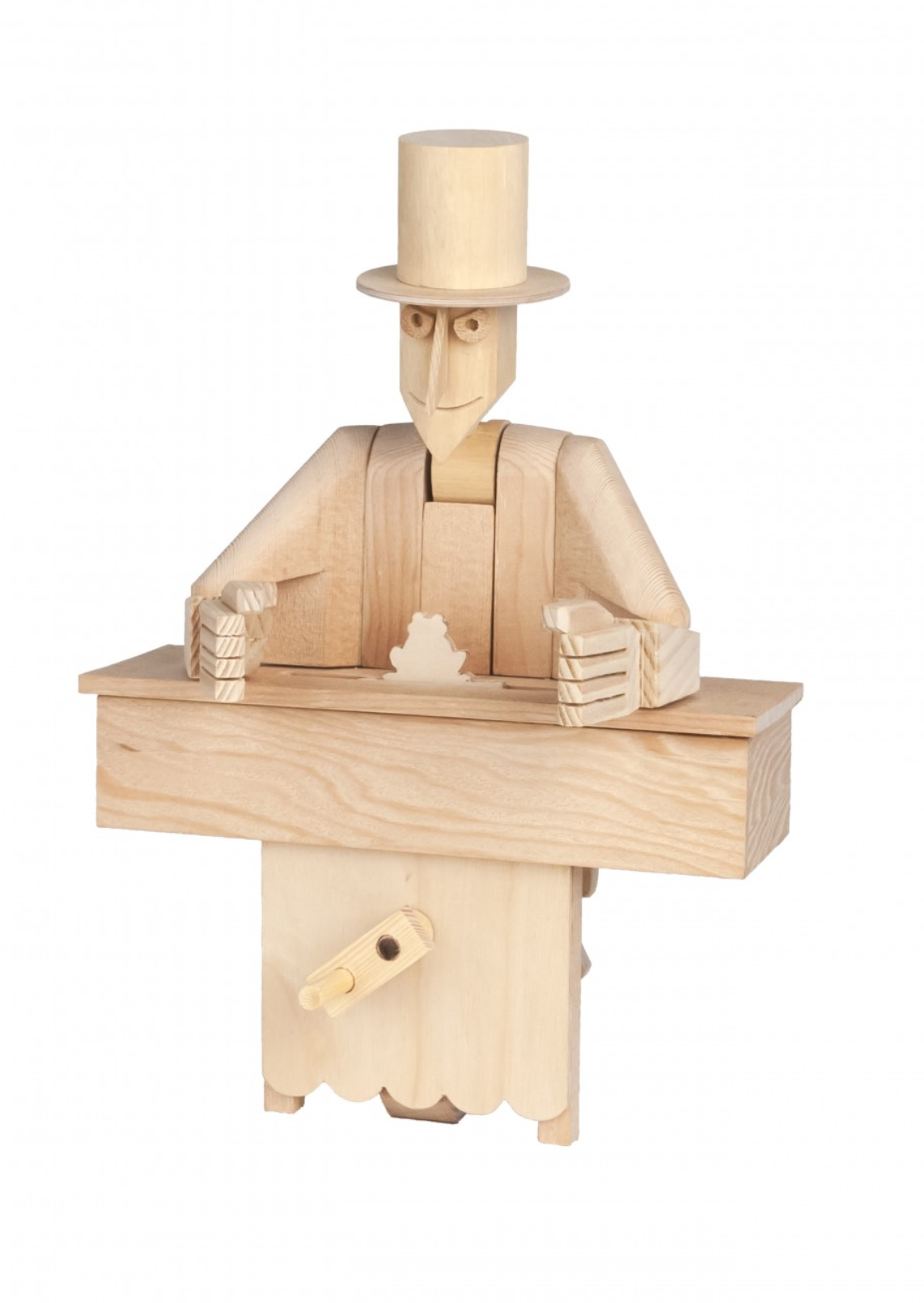 Abracadabra what surprises are revealed behind the Magician's hands.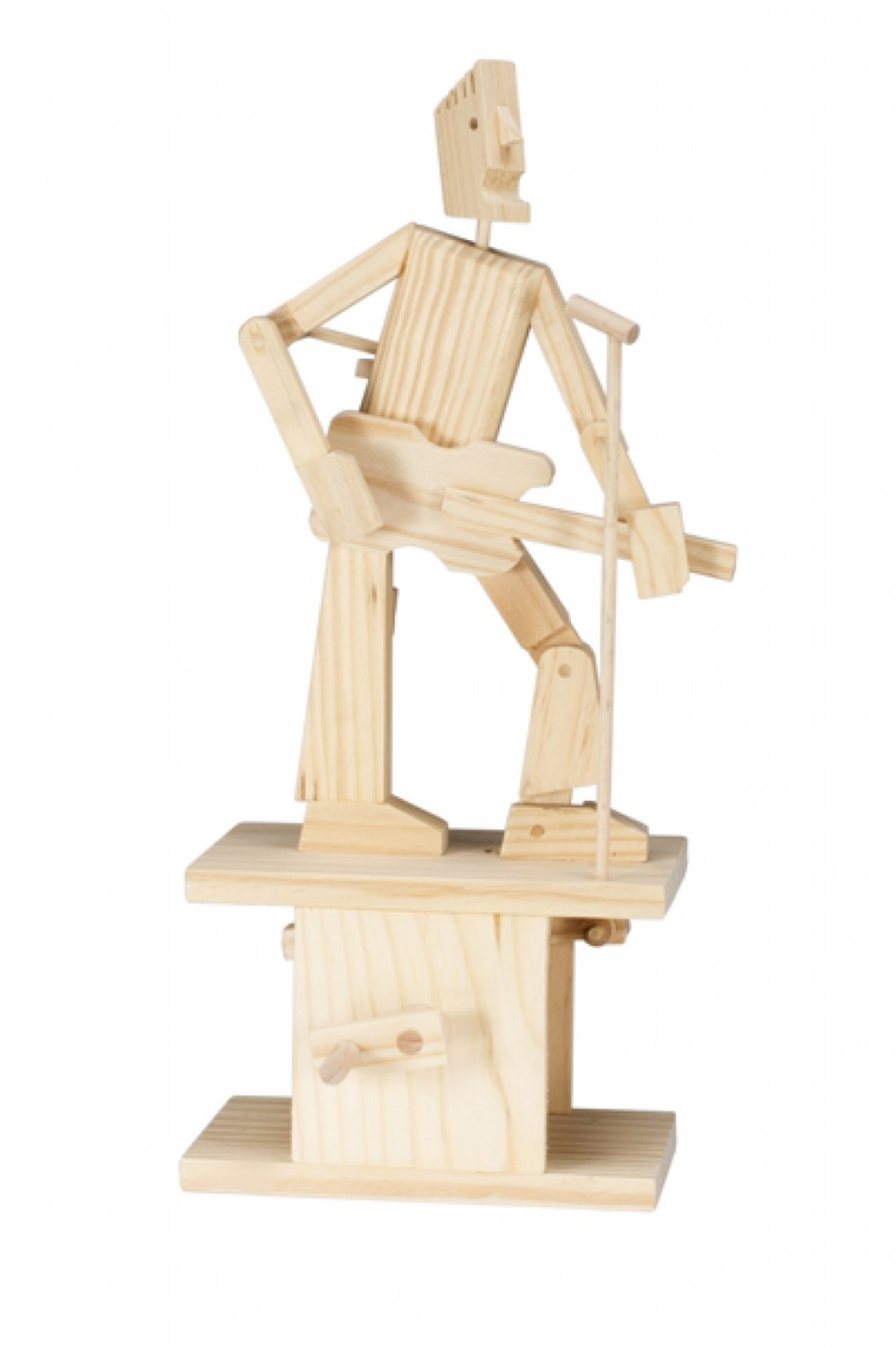 What a groovy mover! You hum it, he'll play it! Add paint to really bring your model to life.