Automated Woodworking Kits
Timberkits For Children & Adults
Making a Timberkit is to step into the whole world of Automata, ingenious moving models and scenes. It is an art form in which you can appreciate the magic of mechanical action and a fascinating education and hobby for children and adults of all ages.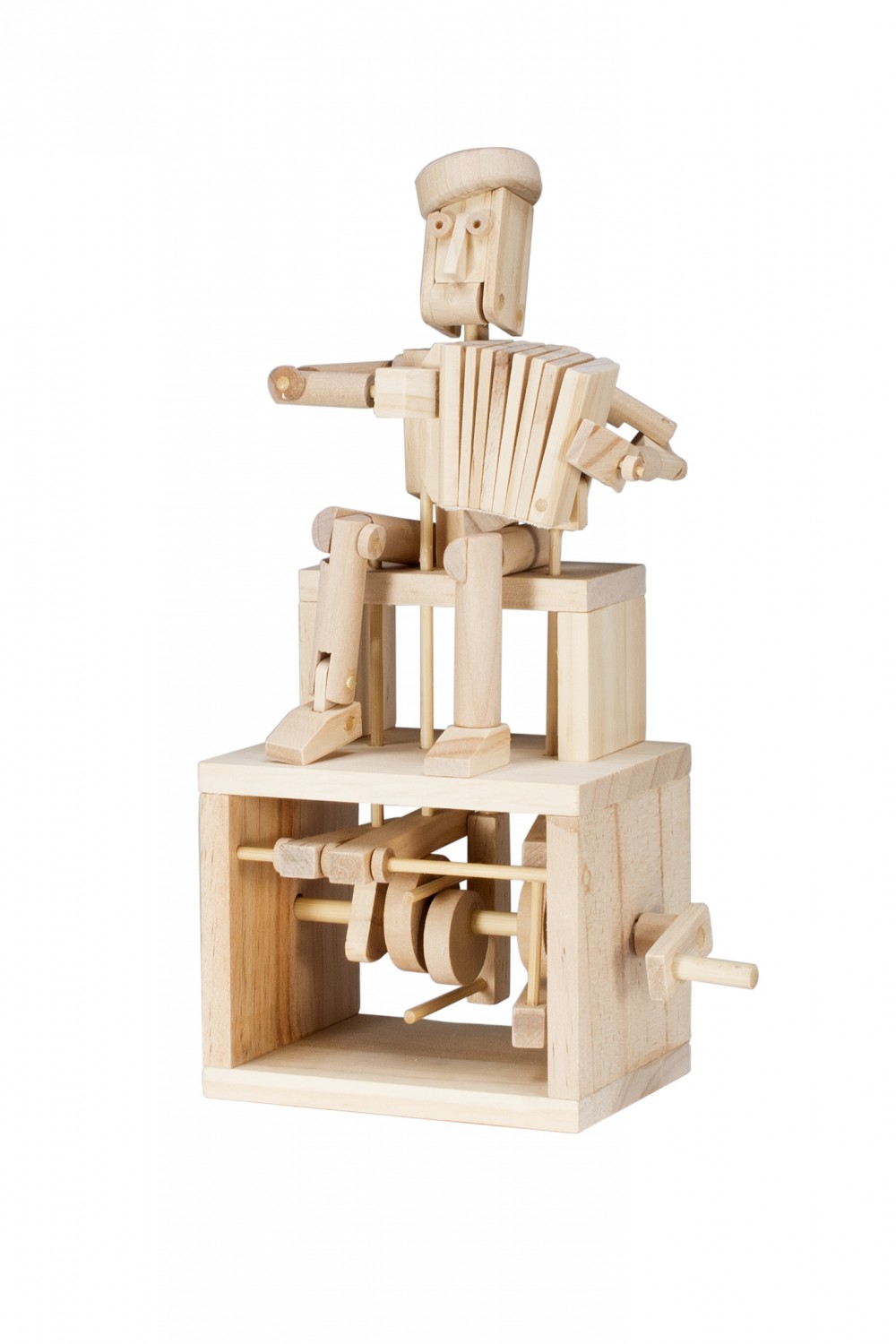 This quirky little French fellow plays, sings and taps his foot to the beat.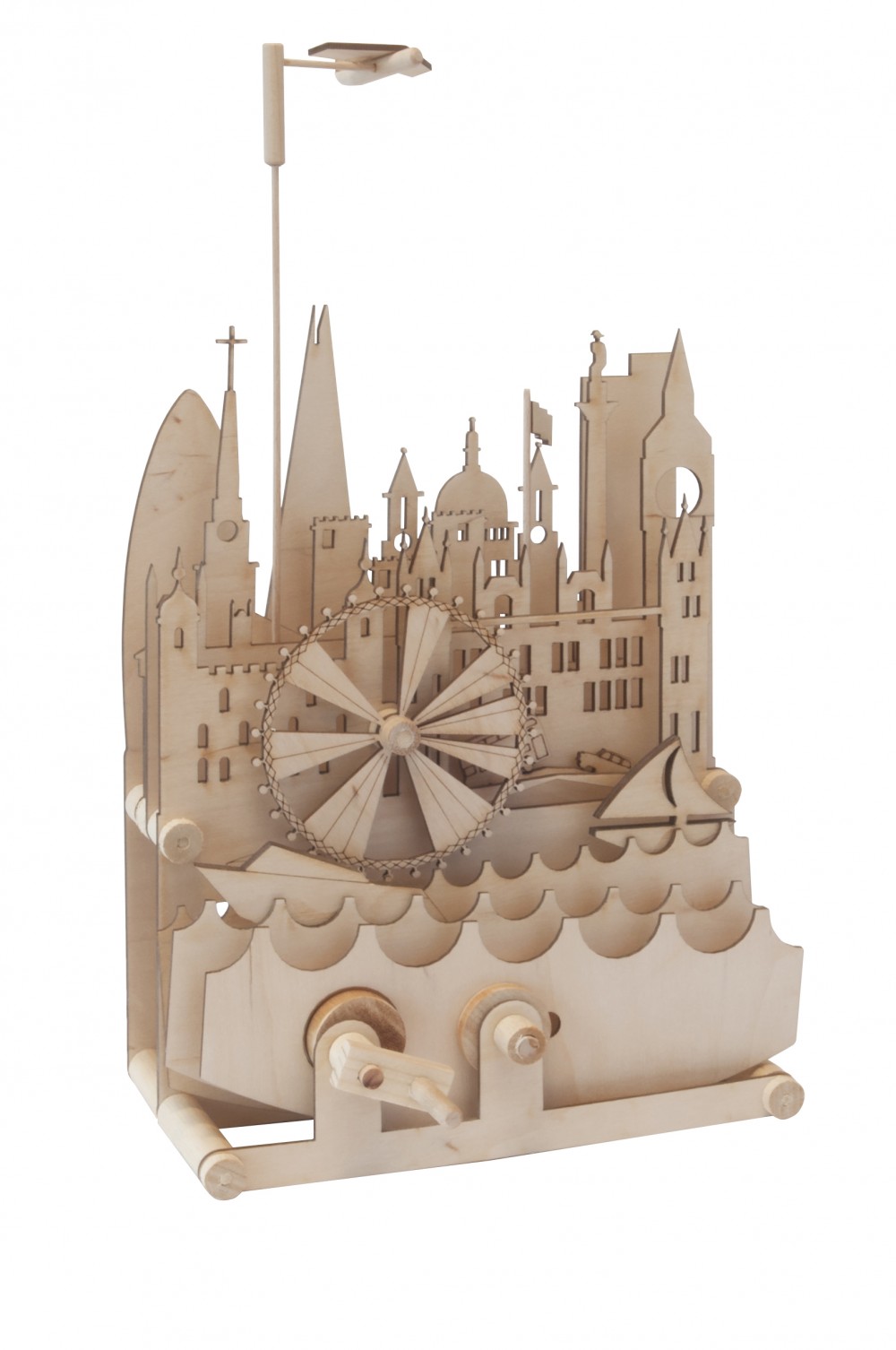 Iconic London Architecture set in a layered landscape with moving feature.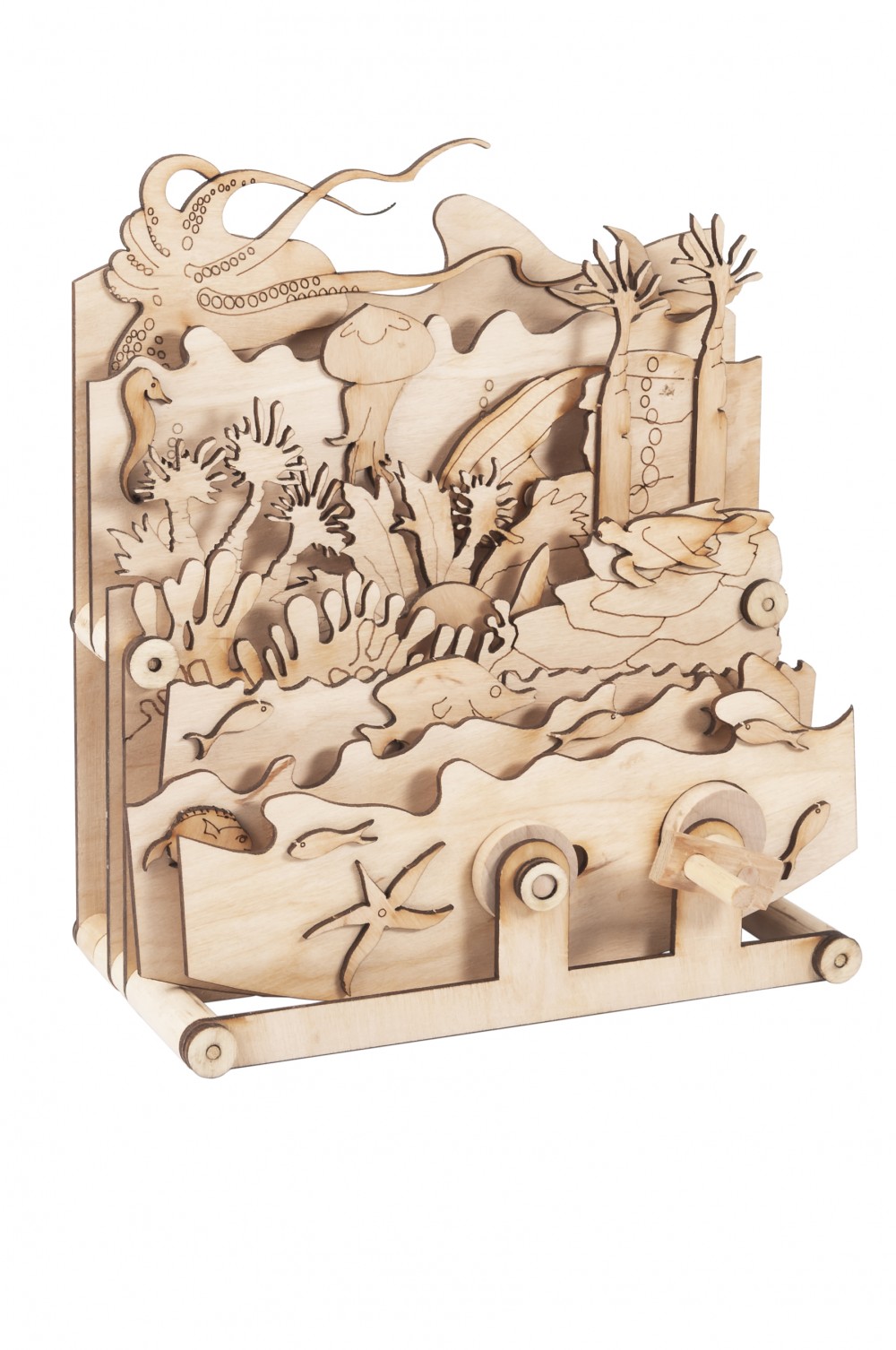 A wealth of underwater creatures and plants make up this lively scene of reef.