Automated Woodworking Model Kits
Trombone Player
Mechanical model kits made of natural wood In these safety conscious electronic times most of the mechanisms we depend on are well hidden so we never get to see how things work. Assemble the wooden cams, push rods, levers and cranks and understand the building blocks of our mechanical world.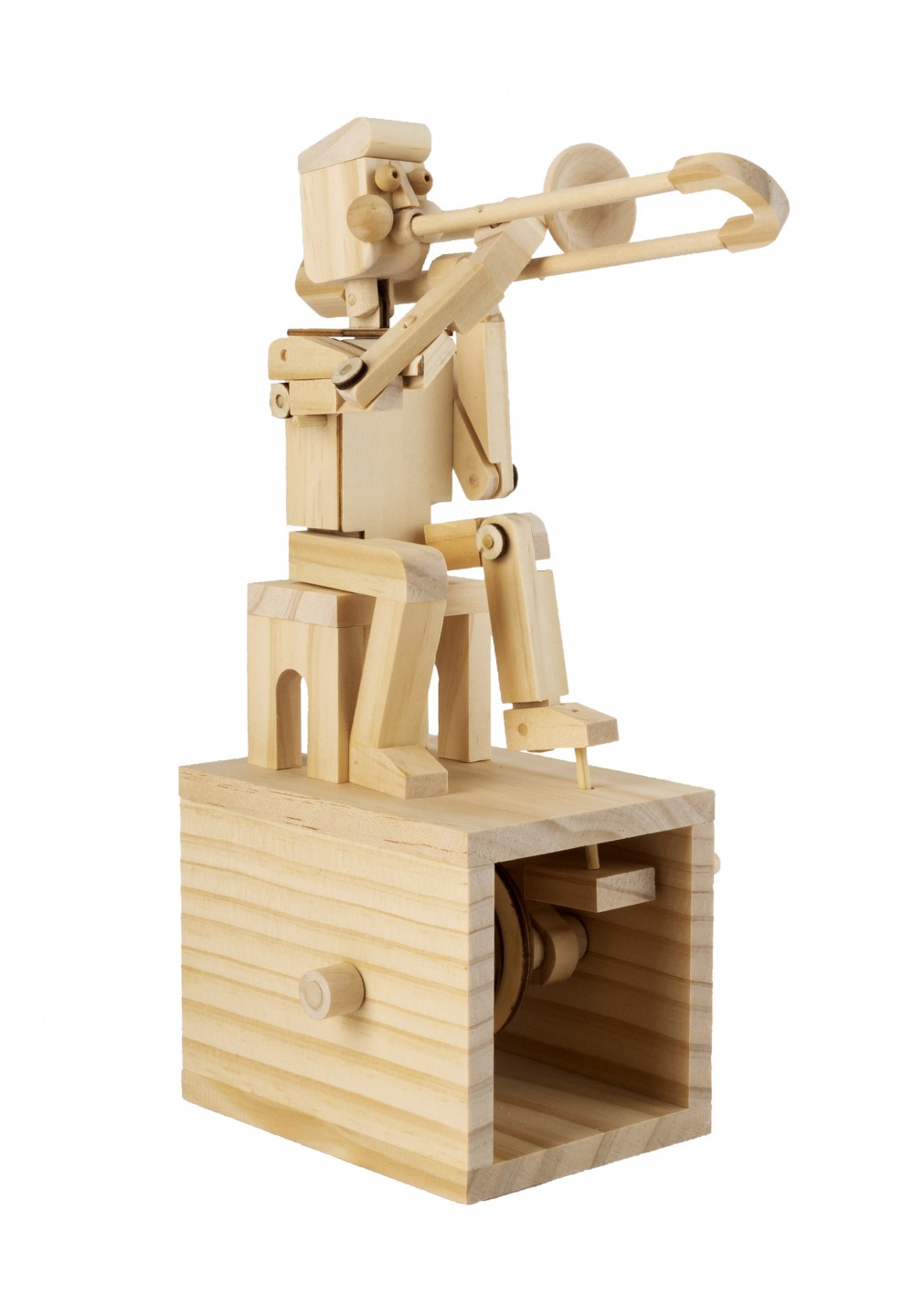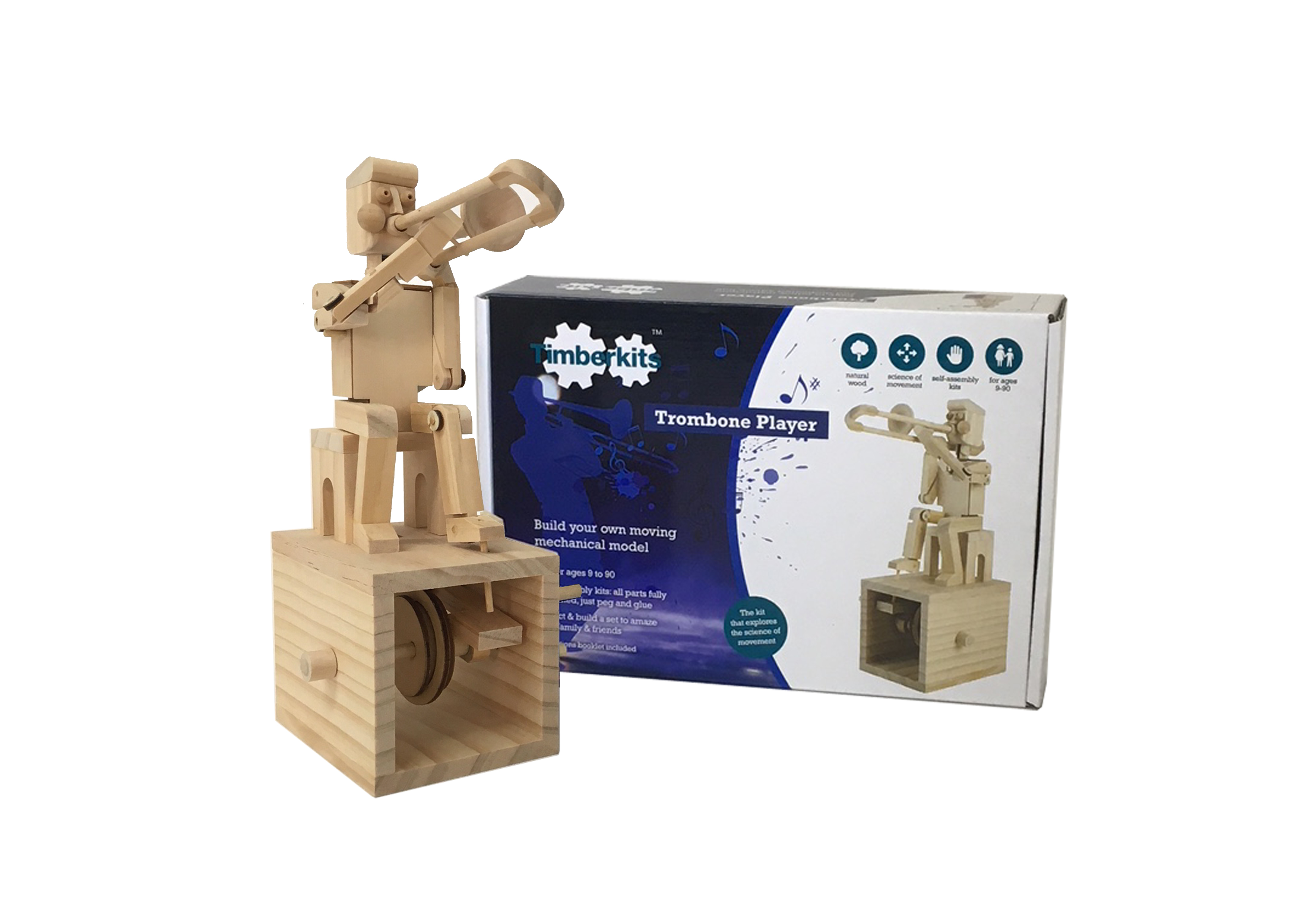 Trombone Player
Confident Level
£29.95
Amaze your friends! No special knowledge or skills needed, just a little time and patience to follow the instructions to create this fun character, trobone player sliding into some great jazz with this lively trombone player chap .
All sizes are aproximate.
Width: 150mm.
Height: 250mm.
Depth: 75mm.
Our delivery charges are only £2.95 per order for models sent by 2nd Class mail to a UK mainland address. Over 5 kits models will be sent by overnight courier at a cost of £8.35 due to the weight. For an overnight courier the charge is £8.35 with the number of kits models unlimited. This courier service does not include Saturday or Sunday delivery. Please note that offshore UK destinations i.e. Isles of Scilly, Isle of Man, and Scottish Islands may incur a surcharge which is weight dependent. We cannot offer next day delivery/Saturday delivery to these destinations.